The Successful Conclusion of Our Beginning Farmer Incubator Program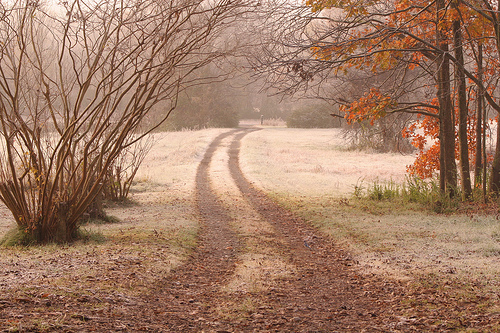 "While the learning curve for the conversion from being a for profit, certified organic vegetable farm to a beginning farmer incubator was not without its challenges, it is extremely rewarding to know that Tune Farm has been able to effectively participate in a growing movement in the U.S. to educate and foster the next generation of beginning farmers. 
We are so fortunate to have been able to share the farm's incredible resources of land, fertility and existing infrastructure to help grow the next generation of Alabama's  farmers…"  
Tune Farm has concluded its participation as an incubator farm in the USDA's Beginning Farmer & Rancher Development Program. The BFRDP, funded by the USDA's National Institute of Food & Agriculture, is an initiative designed to offer education, training, outreach and mentoring programs to new and beginning farmers in Northern Alabama.
Thanks to USDA's BFRDP, our partnership with the Small Farms Research Center at Alabama A&M University and with assistance from Alabama Mountains, Rivers & Valleys RC&D Council and Healthy Earthworks Foundation, Tune Farm completed its third year as a beginning farmer incubator at the close of 2015 and was able to successfully incubate five beginning farmers (two unique farm enterprises) and several beginning farmer interns over the course of the three year project.
You can follow the ongoing success of these young farmers since leaving Tune Farm on their respective FaceBook pages: Heron Hollow Farm & Harvest Roots Farm & Ferment.
You might recognize the larger than life mural of Will Doonan of Herron Hollow Farm if you shop the Pepper Place Market in Birmingham, where they've been an integral presence of the local food community for the last several years. Although still technically considered "beginning farmers", they brought tremendous knowledge and experience of farming with them to Tune Farm. The support they received while in the incubator program at Tune helped them grow Heron Hollow Farm. Will and Liz were able to purchase a farm of their own in Clanton, Alabama when they transitioned out of the incubator at the end of the program.
Harvest Roots Farm & Ferment has made the local news several times since leaving the incubator program at Tune Farm. Their cottage industry "fermentory" enterprise has grown by leaps and bounds, due in part to the support of the USDA beginning farmer incubator program at Tune Farm, as well as a subsequent kickstarter launched in 2016 and other recent funding received for a new processing facility. Since transitioning off of the incubator and moving to Mentone, Alabama, Pete and Lindsay have continued to expand their growing fermentory business and now sell their products in markets across North Alabama and Tennessee.
Lindsay Whiteaker and Pete Halupka of Harvest Roots Farm
In the Spring of 2013, Lindsay contacted Tune Farm inquiring about possible internships or a management position before joining the incubator project. In their first year as incubating farmers, Harvest Roots continued operating as a CSA farm, also offering fermented added value products, which has since grown into a very successful niche market for these enterprising young farmers.
From Lindsay Whiteaker of Harvest Roots Farm & Ferment (August, 2014) —
"We believe in intensively growing clean and accessible food with focus and concern for our ecological and social impact. Through focusing on and applying principles of permaculture, farming becomes about both internal and external cultivation; as the plants and animals on the farm grow and evolve, so too will our ideals and philosophies — we see this as true ecological soundness.
Our experience at Tune Farm has allowed us the opportunity to spend a lot of time observing landform, with the aim to move water passively through our farm. We have implemented multiple systems of raised beds on contour, the space between the beds doubling as pathways and as furrows that allow us to flood irrigate. We also catch and absorb all the rain that falls on our plot, with overflows to help us avoid the issue of flooding out in large rain events. An abundant resource here is the hay, which is spread thick across the beds keeping them moist and free of weeds. Often we don't have to water for long periods of time, we are interested in drought and water efficient farming. The beds are intended to not be tilled again, and we will continue to build them up and keep them filthy by adding large amounts of vegetative matter for mulch. Another project has been to hand dig a pond in the chicken and duck yard that catches and stores rainwater from the building that houses the animals. The runoff passively waters and fertilizes a young orchard bellow it. It is exciting to be able to participate in the incubator program at Tune Farm, because it is facilitating young motivated farmers to run a business and work and improve upon sustainable farming methods and permaculture."
Liz Meyer and Will Doonan of Heron Hollow Farm
Liz and Will had been farming for several years and were very accomplished and passionate young farmers when they arrived at Tune Farm, yet were still technically considered beginning farmers until they reached their ten year benchmark, which they did upon leaving the incubator in Nov. of 2015.
From Liz Meyer of Heron Hollow Farm (Feb, 2015) —
"We are a family­-owned business in operation since Spring of 2008. Our methods of growing and providing foods of the highest standard we a consistent basis to our local community over the last six years reflect our desires to: 1.) Aid in nutritional enhancement for people of all walks of life in our area through education and developing personal relationships with our customers, 2.) Show respect to the ecological and socio­-economic systems surrounding our farm while also preventing fuel waste in long distance food transport, 3.) Engage our community members in the miracle of growing food and encourage participation in from hands on field work to conscious consumerism in, the hopes of fostering a better future for agricultural practices in Northern and Central Alabama.
It is a joy to participate in the growth, learning, and momentum in the projects, made possible by grants and the Tune Family's generosity. They are allowing their incredibly fertile land to serve the purpose of fostering a new generation of farmers in Alabama. We could not imagine a more appropriate fit for our family's passions to grow the highest quality food we can produce, and to share knowledge, skills and enthusiasm we have gained with others."
Tune Farm Weddings & Events
tunefarmevents@gmail.com
85 Old Highway 31
Lacon, Alabama
tunefarm.org
256.784.5975
Tune Farm Navigation Menu